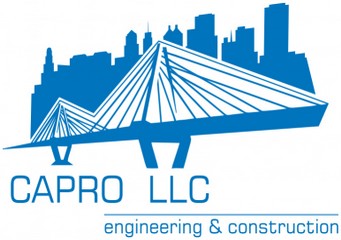 Today we continue to build upon our reputation as a reliable, trustworthy construction partner capable of delivering even the most complex projects on time and within budget. Although our company has grown in size and stature, we remain a family business offering principal involvement on every project. From healthcare facilities to corporate headquarters, retail centers to courthouses, we approach every project with remarkable attention to detail and a passion for excellence.
When you partner with Capro Construction Company, you join forces with a solid, highly-respected team of professionals who thrive in a culture of integrity, diligence, expertise, quality, success, and commitment to our community. Our team members are empowered to make critical decisions. Our clients have their questions answered and their concerns met. Whether large or small, all jobs are prepared with a high level of care and attention, on time and in budget.
Capro Construction is recognized for innovative services and advanced technology, we have remained true to our legacy as true builders. Through our ability to self-perform several key trades, we can find efficiencies, solve problems, and plan projects better than other firms who strictly manage subcontractors. It's an advantage we owe not just to our company pedigree, but to our people, who are driven to keep the Consigli name synonymous with highly successful projects.
As a result, our clients benefit from all of the advantages that their new facility offers. Whether it's increased employee productivity, improved patient and caregiver welfare, or a greater sense of community –Capro Construction Company projects help you realize your